I was so disappointed to have missed the Paris *Foodie Friday* last week that I'm indulging myself by bringing it to you today.
*Please enlarge the photos to view the details*
Bon Appetit dishes adorned with Vintage linen handkerchiefs.
The lil' Marie Antoinette shoes were purchased from the dollar store.
They made the perfect pair for salt and pepper.
The beverage glasses with french script are compliments of Lidy at
French Garden House
.
"Un Verre D'Amitie" translates to "A Glass of Friendship."
Folk lore has it that glasses like this were kept on the top shelf to be taken down and used only for friends.


I wanted to share a few of my favorite French treasures .
You'll find crown embellishments everywhere...from my jewelry
( as pictured on the dress form in the first photo )
to my business card compact that is also from Lidy.
My vintage Marie bottle is from
Tracie at my Petite Maison.
It has a brass stamping of Dauphine de France it's Circa 1940.
The perfume bottle appears to be clear cut crystal, but if you look real close...
It actually reflects a rainbow of colors. Beautiful Aurora Borealis prisms.

Our entree
Pastry wrapped Chicken/Pancetta Cordon Bleu.
I adore these dessert plates.
There's a different Parisian pattern on each one.
I fashioned a napkin ring from a miniature tiara.
DESSERTS!
Fruit tarts (filling from my Napoleon recipe) on a Sugar cookie crust.
Mini Cream puffs drizzled with white chocolate.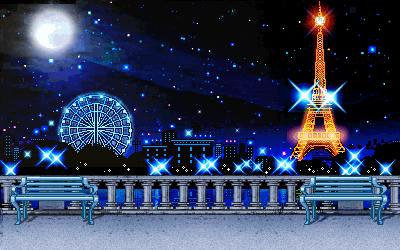 Take a stroll over to our gracious hostess Designs by Gollum to visit the other foodie friends.